Keylogger for Mac OS X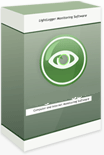 Monitor any text typed on your Mac with MacKeylogger!
Keylogger Benefits:
Monitor the text and messages your children type on web pages and apps.
Record all text entered in your Mac, except passwords.
Run MacKeylogger unnoticed in the background.
Use MacKeylogger on OS X v. 10.6 and above.
Find out how easy it is to install and use MacKeylogger!
MacKeylogger Image